> Places > Schauspielhaus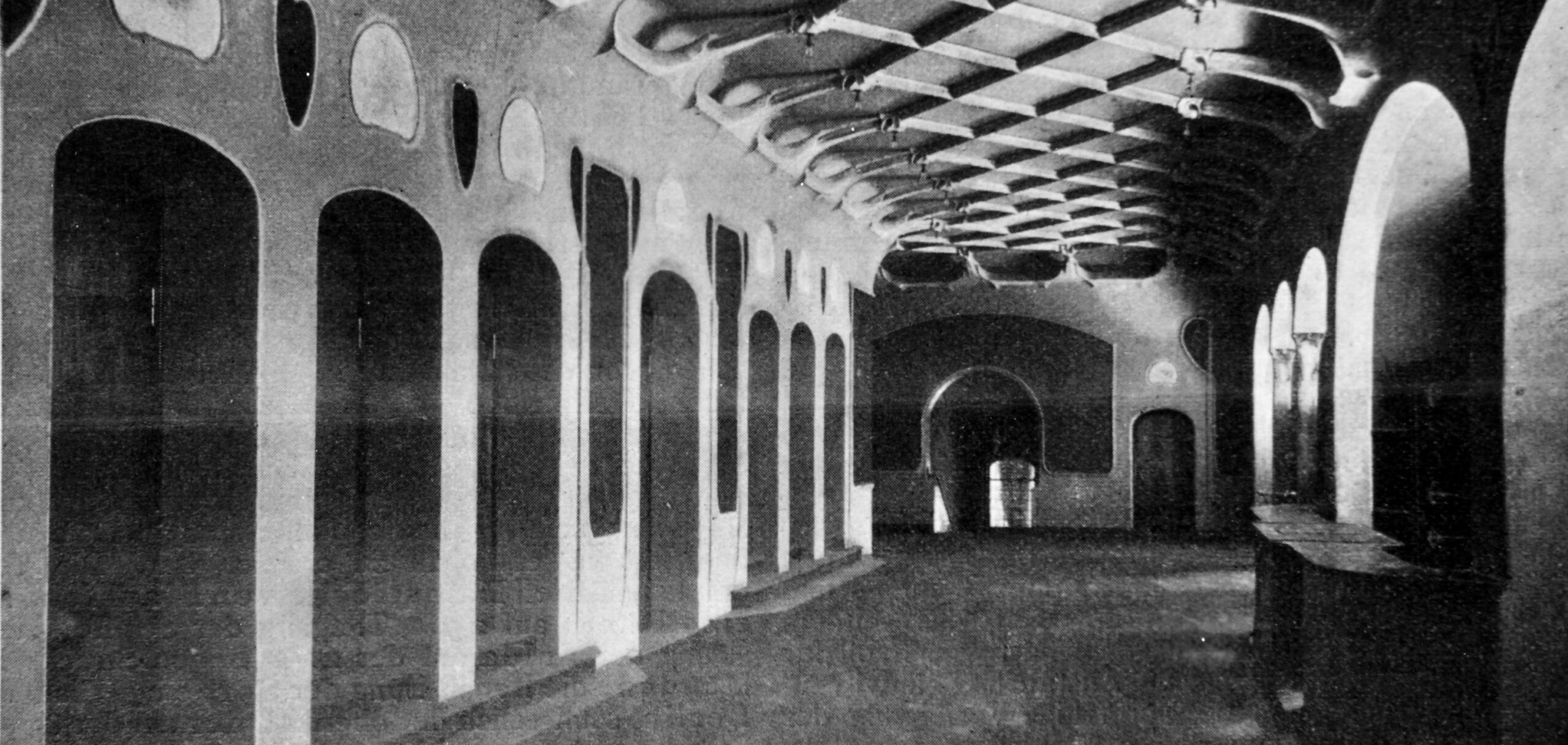 Neues Münchner Schauspielhaus
NOW MÜNCHNER KAMMERSPIELE
One of the few surviving Art Nouveau theatres in Germany stands behind Friedrich Bürklein's neo-Gothic façade at Maximilianstraße 26-28 (then no. 34/35). Max Littmann (1862-1931) built it as a private theatre on the property to the rear in a record time of only ten months. Planning began in February 1900. The Munich architect and designer Richard Riemerschmid1 (1868-1957) created a unique work of decorative art with his interior design, colour scheme and floral ornamentation in Art Nouveau style.
The theatre was and still is considered an architectural jewel, although its understated design prompted Ernst von Possart, the director of the royal court theatre, to deride it as a "laundry room". Munich's first modern theatre had 727 seats and was designed as a chamber theatre. Its intimate character also made it ideal for dance performances. Isadora Duncan and the "dream dancer" Magdeleine G. performed here in 1904. Immediately after its completion, it was leased to the Neue Münchner Schauspielhaus (New Munich Playhouse), which relocated to the new building from the "central halls" at Neuturmstr. 1 (today the Mandarin Oriental Hotel). The management was entrusted to Ignaz Georg Stollberg (1853-1926). Cajetan Schmederer served as managing director. A nearby street is named after Ignaz Stollberg, whose programme promoted contemporary drama from Henrik Ibsen to Frank Wedekind. The Neue Münchner Schauspielhaus opened on 20 April 1901 with Hermann Sudermann's tragedy "Johannes". It was not until 1926 that the Munich Kammerspiele, which was directed at the time by Otto Falckenberg (1873-1947), moved from Augustenstraße 89 to Maximilianstraße. || B.O.
Welche Skandale ereigneten sich im Schauspielhaus?
1Richard Riederschmid was a co-founder of the Munich Vereinigte Werkstätten, which merged with the Deutsche Werkstätten in Hellerau in 1907. Riemerschmid designed the development plans for the garden city of Hellerau.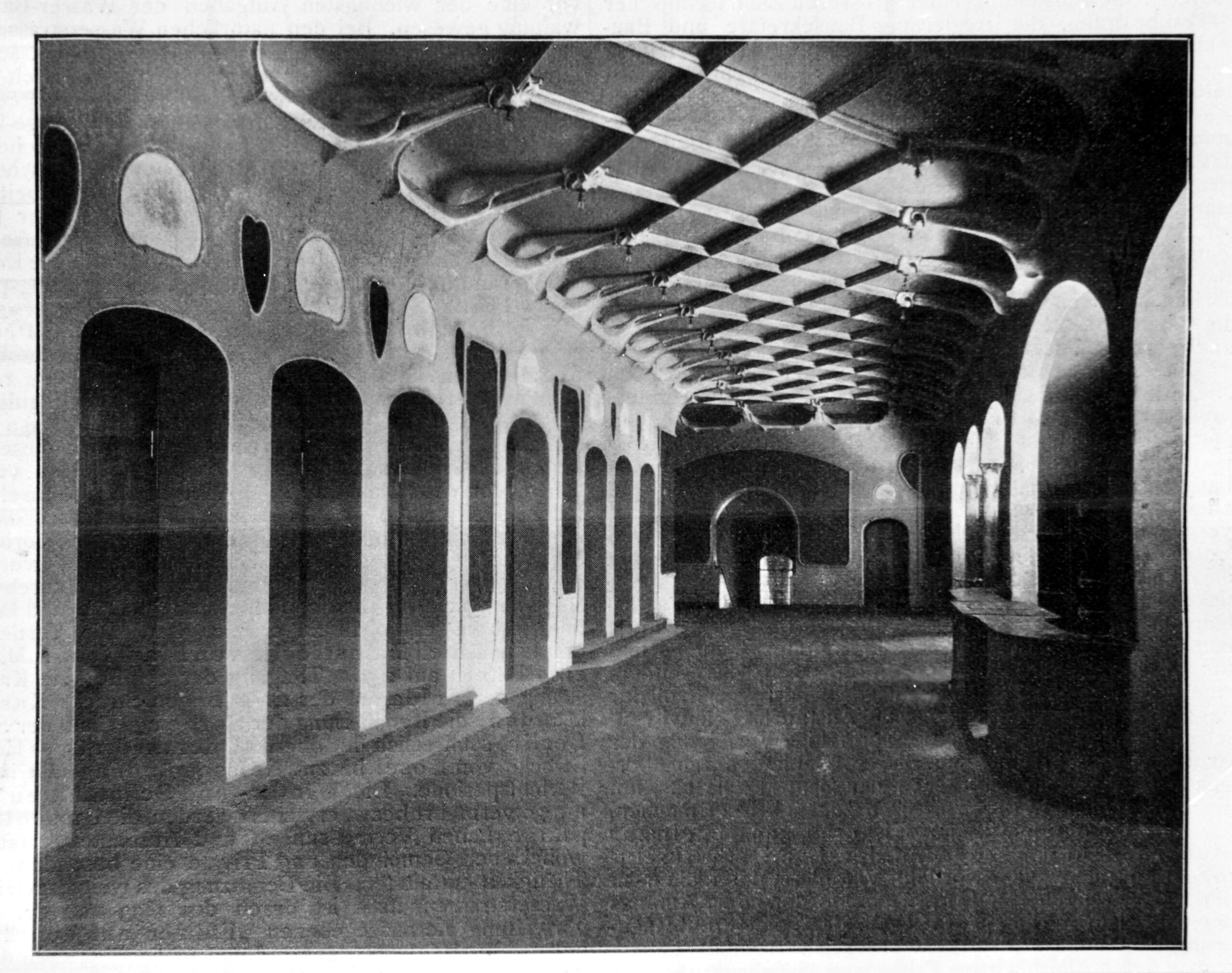 Schauspielhaus, entrance to the balcony | photo | ca. 1901 | from: "Deutsche Bauzeitung", no. 35, 1 May 1901 | © Bayerisches Landesamt für Denkmalpflege (Bavarian State Office for Monument Preservation)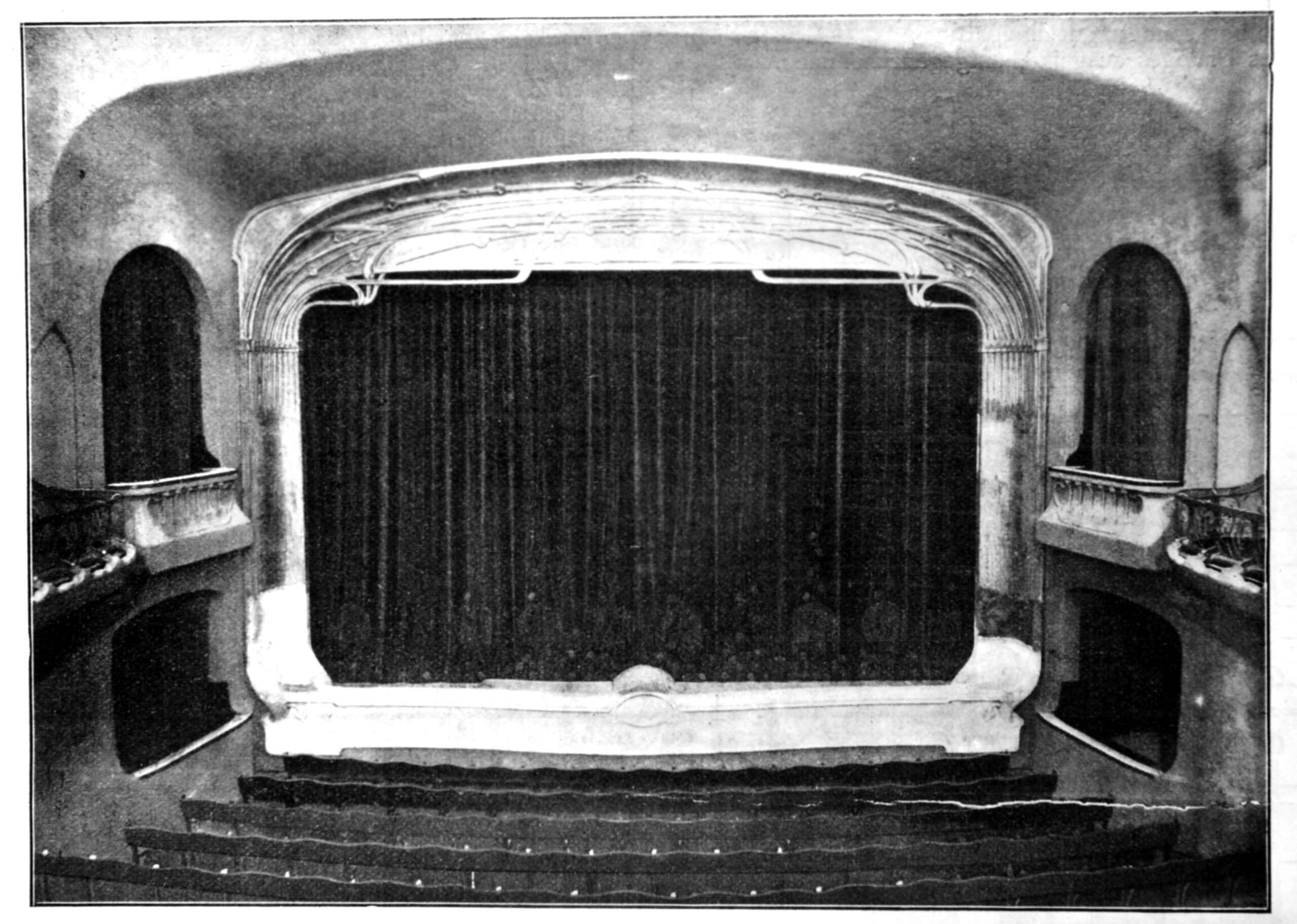 Schauspielhaus, stage door and auditorium | photo | ca. 1901 | from: "Deutsche Bauzeitung", no. 35, 1 May 1901 | © Bayerisches Landesamt für Denkmalpflege (Bavarian State Office for Monument Preservation)
Sabrina und Alexandra bei den Kammerspielen | © Munich Dance Histories
Sabrina Kanthak and Alexandra Schildhauer at the Kammerspiele | © Munich Dance Histories