People
Dancers, choreographers, teachers, photographers, publicists, artists, organisers and supporters are presented – because new practices and discourses have arisen since the new art form of modern dance first emerged around 1900.
New contents are added regularly.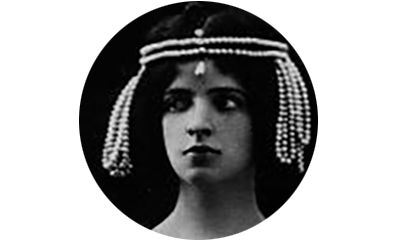 > People > Maud AllanMaud Allan (1873–1956) CANADIAN-AMERICAN DANCERMaud Allan as »Salome« | photo: Reutlinger, Paris | picture postcard | © Betz Collection"Neues von Salome" ("News from Salome") | poem by Karl Ettlinger (1907) | filmed for the Digital Dance...